Lead Teachers
Lead Teachers have received special training in using Pathways. They have piloted Pathways and are prepared to assist classroom teachers as they begin to use Pathways.
FIND A LEAD TEACHER
Each conference has assigned specific educators as the lead teachers for their area. Contact your local conference or union to find the lead teacher in your area.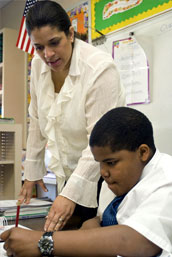 For more information on the Pathways reading program see the Kendall/Hunt Website.
» Visit Kendall/Hunt