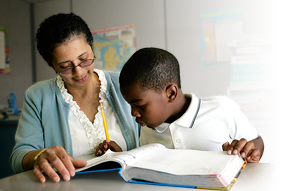 Adventist Education Employment
Are you a relocating educator searching for a new job? A school administrator who needs to hire a teacher? Use these tools to make an employment connection.
English Teacher/Guidance Counselor
Category
World Division K-12
Description
Taiwan Adventist International School offers American accredited classes through Griggs International Academy. TAIS is looking for a qualified English teacher to work at our boarding SDA junior high and academy. This teacher is needed to teach American high school English classes. If possible we are looking for a teacher that could work part time as a college counselor as well, preparing students for entering into American universities. Taiwan Adventist International School is a mission based school. The bulk of our students are not SDA much less Christian. They enroll at TAIS to receive an American high school education, and this gives TAIS the opportunity to witness to them with the love of Jesus. We have experienced many students meeting Jesus for the first time, and having interest in knowing God more. TAIS typically has a monthly base salary of $1800 USD and typically maxes out around $2300 USD. TAIS will provide one round trip ticket for one year of service, housing, and supplements 70% of the National Health Insurance. TAIS will offer a summer program, we hope that this teacher would be able to begin teaching at TAIS the last week of June, 2013, and then continue teaching for the 2013-2014 school year. Please find out more about our school from our website: www.tais.tw and TAIS Facebook Fanpage: http://www.facebook.com/taisfanpage
Experience
Taiwan Adventist International School is accredited through the North American Division. As to that, TAIS needs to have teachers that are accredited to teach within their subject area. Our top preference would be a teacher that is certified to teach HS English with State certification. Second preference would be teachers certified through the NAD. If possible, we would like this teacher to work part time as our college preparation guidance counselor, it would be preferred that our teacher has experience in assisting students in preparing for and getting into American universities.
Date posted
Jan 9 2013
Resumes Due By
May 1 2013
Contact
Jeremy Everhart
Contact Address
Taiwan Adventist International School No. 39 Chunwen Lane Yuchih, Nantou County, 555, Taiwan
Contact Phone
+886492899778
Contact Email
principal@tais.tw