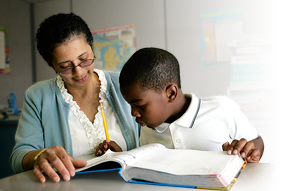 Adventist Education Employment
Are you a relocating educator searching for a new job? A school administrator who needs to hire a teacher? Use these tools to make an employment connection.
School
N/A
Description
If you have ever wanted to be a missionary and live in beautiful Asia where you can experience a land rich in culture and wonderful people, then you might want to consider teaching at Taipei Adventist American School (TAAS) in Taipei, Taiwan R.O.C. We are needing a teacher for our ELL program. This person must have a current state and/or denominational certificate in elementary education. They should have ELL (ESL) endorsements or experience if possible. They will be responsible for teaching ELL pull out classes and assisting the regular education teachers with lesson plans and assignment modifications for students with ELL needs. For more information about our school, please visit www.taas-taiwan.com. Pay is similar to that in the U.S. plus some added benefits. This is a great opportunity to work in a professional, Adventist school for God.
Resumes are due by
Aug 1 2015
School
N/A
Description
Needed: P.E. teacher for Elementary students in Taiwan If you want to work for a top team and a top school in Asia while being able to share Jesus with your students, we are the school for you. Taipei Adventist American School in Taipei, Taiwan is looking for a P.E. teacher for our elementary school . This person will teach P.E. to grades 1-8. If needed, they may also teach some ELL classes and/or help with the outdoor education program that we are starting. They will also organize the family picnic day and sports day at the end of the year. You will need to have a four year degree plus state or denominational certification. For further information you can check out our website at www.taas-taiwan.com. Please send resumes along with a cover letter and references by email to the principal at principal.fullmer@taas-taiwan.com.
Resumes are due by
Jul 31 2015