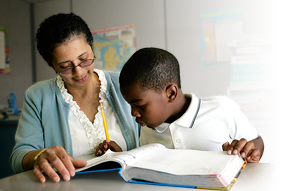 Adventist Education Employment
Are you a relocating educator searching for a new job? A school administrator who needs to hire a teacher? Use these tools to make an employment connection.
Union
Southern
Conference
Georgia-Cumberland Conference
School
Georgia-Cumberland Academy
Description
Georgia-Cumberland Academy seeks a full time Informational Technology Services Director. This position will be open October 1, 2014. The professional filling this position will be responsible for all aspects student, faculty and staff technology. GCA operates a campus wide wireless system and a one-to-one laptop program for 261 students. All faculty use iPads and laptops as teaching and learning tools. GCA uses automated proximity door lock systems on all exterior and most interior doors, as well as an extensive system of video monitoring. The I.T. Director will be responsible for the maintenance and operation of all of campus technology systems. This position is a 12 month position. Professionals who have experience working in a school setting, a desire to work with high school age students and an appreciation for, and desire to live and work in a boarding school environment are encouraged to apply.
Resumes are due by
Sep 8 2014