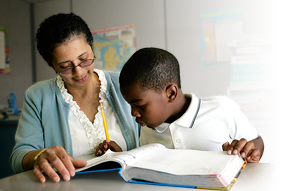 Adventist Education Employment
Are you a relocating educator searching for a new job? A school administrator who needs to hire a teacher? Use these tools to make an employment connection.
Union
Southern
Conference
Florida Conference
School
Meadows Academy
Description
Meadows Academy is a ministry of Spring Meadows SDA Church in Sanford FL just north of Orlando. We are an Early Childhood Education Center that serves families with children ages 6 weeks-5 years of age in our community. Our growing preschool enrollment is currently at 136 with nine classrooms and 28 TEAM members. Early Childhood Educators that are experienced professionals may please submit your resume. Afternoon teachers assistant needed for our group of toddlers. You are responsible for staying engaged with the children through playing, singing, reading, and other activities as directed by the teacher. Other responsibilities will include maintaining a clean and orderly room at all times, feeding the children and teaching them how to feed themselves, diaper changing and sanitizing, and communicating to parent's in a positive manner about their child's daily activities. Most importantly giving love and attention to each child so that they feel accepted.
Resumes are due by
Oct 30 2015
Union
Southwestern
Conference
Arkansas-Louisiana Conference
School
Jones Creek Adventist Academy
Description
Full time Pre K Position teaching in a combined 3 & 4 year old classroom at Jones Creek Adventist Academy in Baton Rouge, LA. We are looking for someone who has experience with early childhood education and has a love for children. We are currently piloting the brand new Creation Kids Curriculum created by Florida Hospital. The classroom currently has 10 students with a maximum of 12 students allowed. The hours will be around 38 hours per week at $10.00 per hour. Retirement and medical benefits are included. If you are interested in this position, please contact Joyce Bourgeois by email at joyce.educator@gmail.com.
Resumes are due by
Nov 1 2015