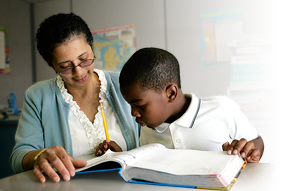 Adventist Education Employment
Are you a relocating educator searching for a new job? A school administrator who needs to hire a teacher? Use these tools to make an employment connection.
Union
Pacific
Conference
Central California Conference
School
Santa Cruz Discoveryland
Description
Full-time Teacher or Full-time/part-time Teacher Aide/Custodian
Resumes are due by
Aug 10 2015
Union
North Pacific
Conference
Alaska Conference
School
Dillingham Adventist School
Description
Dillingham Adventist School is searching for a volunteer to work as a Pre-school and Kindergarten teacher for the 2016 school year. Interested persons must be mission minded and willing to work in remote Alaska for one year. Room and board are provided.
Resumes are due by
Jul 31 2015