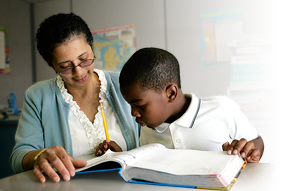 Adventist Education Employment
Are you a relocating educator searching for a new job? A school administrator who needs to hire a teacher? Use these tools to make an employment connection.
Union
Southern
Conference
Florida Conference
School
Meadows Academy
Description
We are a Christian preschool whose ultimate goal is to "love the children like Jesus". When a child is secure in knowing they are safe then learning can begin through play and other developmentally appropriate activities. We provide service to 100+ families in our Sanford community beginning as young as six weeks through five years (VPK) and provide before and after school care for grades K-5. As our preschool continues to grow our staff needs are expanding as well. We are looking for assistant teachers for our one's, two's, and three's classes. As an assistant your responsibilities would primarily be caring for and interacting with the children. Also you will work closely with the lead teacher to help with different learning activities, maintaining an orderly and clean classroom, diaper changing or potty training, and other assistance that is needed throughout the day.
Resumes are due by
Nov 22 2014