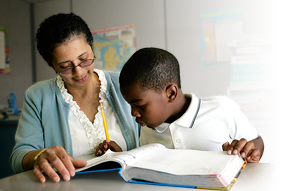 Adventist Education Employment
Are you a relocating educator searching for a new job? A school administrator who needs to hire a teacher? Use these tools to make an employment connection.
Union
Columbia
Conference
Potomac Conference
School
Sligo Adventist School
Description
Sligo Adventist School is seeking an experienced child care teacher/administrator to direct its child care center, effective immediately. The center currently has 35 students and four teachers. Duties of the director would include: Curriculum development and student assessment Readiness assessment of all applicants Providing for the safety of all children Developing and implementing the center's business plan/budget Implementation of all state regulations Maintaining enrollment and supplemental funding sources Communicating with parents about student progress Creating yearly calendar of events Evaluating staff and providing in-service education for their development Providing periodic reports to the governing board And such other duties that are specified in the job description
Resumes are due by
Dec 31 2015
Union
North American Division Union
Conference
Guam-Micronesia Mission
School
Saipan Seventh-day Adventist School
Description
Saipan Seventh-day Adventist School located in the tropical Northern Mariana Islands has an opening for a Pre-School Teacher for the 2016-2017 school year. Saipan SDA serves approximately 170 students on our beautiful Pre-K through grade 8 campus. Although Saipan is a 1st class mission field it is part of the North American Division. Classrooms are single grade and range in size from 12-14 students. As the lead teacher you will also have two assistant teachers accompanying you in the classroom. Salaries are lower than what you might expect on the U.S. mainland, however, cars, housing, and other amenities are either complimentary or provided at a greatly reduced rate. If you are interested in experiencing island life, while teaching students from more than 10 different countries check out our website at www.saipansdaschool.org.
Resumes are due by
Mar 1 2016