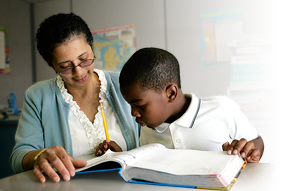 Adventist Education Employment
Are you a relocating educator searching for a new job? A school administrator who needs to hire a teacher? Use these tools to make an employment connection.
Union
Southern
Conference
Florida Conference
School
Meadows Academy
Description
Assistant needed to help the lead teacher engage in the various planned activities throughout the day such as games during outside play time, Bible stories and songs for chapel, preparing for art, and many more fun activities through out the day. You will also be responsible for the safety and cleanliness of each child in your care and help in maintaining a clean and organized classroom. Your top priority is to love each child like Jesus does and communicate with each parent in a positive manner.
Resumes are due by
Feb 20 2015
Union
Columbia
Conference
Potomac Conference
School
R.A. Lewis Christian School
Description
This is a full-time, salaried position that encompasses the management and administration of a Seventh-day Adventist daycare center that is in association with a Potomac Conference elementary school. However, this position is being offered independent of the school program and will not be awarded a conference employment contract at this time but its benefits and compensation package will be in accordance with Potomac Conference Corporation policy. The Program Director has full responsibility for the day-to-day operations of the childcare center and any extension programs sponsored by the center. The director is responsible for ongoing program growth and development, creating a center of excellence in support of the Petersburg SDA church's ongoing efforts to support and minister to the community. Salary Range: $33,000-$36,000 annually based on education, experience and skills.
Resumes are due by
Feb 28 2015