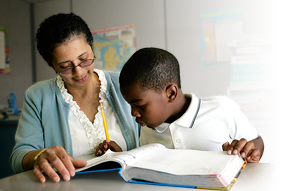 Adventist Education Employment
Are you a relocating educator searching for a new job? A school administrator who needs to hire a teacher? Use these tools to make an employment connection.
Union
Southwestern
Conference
Oklahoma Conference
School
West Siloam Springs Adventist School
Description
Small School needs Missionary Minded person to help in this school which is connected with the Spanish Church. Your room and board will be provided. You will work under the Certified teacher. You do not need a degree for this position. You will need to have a love for kids and lots of patience to share with them! This is not a paid position. Lots of work, but not so much pay! God will bless! Call for more information.
Resumes are due by
Dec 31 2014
Union
Columbia
Conference
Potomac Conference
School
R.A. Lewis Christian School
Description
This is a full-time, salaried position that encompasses the management and administration of a Seventh-day Adventist daycare center that is in association with a Potomac Conference elementary school. However, this position is being offered independent of the school program and will not be awarded a conference employment contract at this time but its benefits and compensation package will be in accordance with Potomac Conference Corporation policy. The Program Director has full responsibility for the day-to-day operations of the childcare center and any extension programs sponsored by the center. The director is responsible for ongoing program growth and development, creating a center of excellence in support of the Petersburg SDA church's ongoing efforts to support and minister to the community. Salary Range: $33,000-$36,000 annually based on education, experience and skills.
Resumes are due by
Feb 28 2015