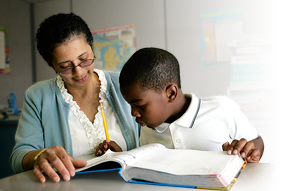 Adventist Education Employment
Are you a relocating educator searching for a new job? A school administrator who needs to hire a teacher? Use these tools to make an employment connection.
Union
North Pacific
Conference
Oregon Conference
School
Riverside Adventist Christian School
Description
8:00 - 12:00 Hours. Teaching a group of 4 year olds.
Resumes are due by
Aug 29 2014
Union
Pacific
Conference
Northern California Conference
School
Discoveryland Preschool
Description
Discoveryland Christian Preschool in Santa Cruz, California, is looking for a teacher to model Jesus' love and inspire the children to new heights of learning. This position starts as part-time with the possibility of more as enrollment increases. Please fax your resume to 831-475-4845, attention Carmen Young, Director.
Resumes are due by
Aug 29 2014
Union
Columbia
Conference
Potomac Conference
School
R.A. Lewis Christian School
Description
The ability to connect with children, value them as individuals and encourage their walk with Jesus. Have a positive approach to discipline and management. Create a learning environment that inspires thinking and contributes to investigative discovery. Be able to establish positive relationships with parents and communicate routinely.
Resumes are due by
Aug 31 2014