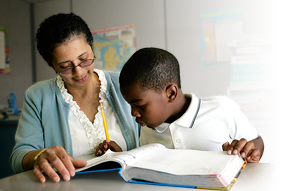 Adventist Education Employment
Are you a relocating educator searching for a new job? A school administrator who needs to hire a teacher? Use these tools to make an employment connection.
Union
Southern
Conference
Florida Conference
School
Tampa Adventist Academy
Description
Tampa Adventist Academy is a growing pre-k to 11th grade school with plans to be a full 12-grade academy by the 2016-2017 school year. The VPK program is a half-day, hourly position with the teacher being compensated for planning time. To apply, submit your resume to the school principal indicated below. Be sure to include three references with address, phone number, and email address in the contact information for each. Note that interviews may occur before the final Resume Due Date, so prompt submission of resumes is encouraged.
Resumes are due by
Jul 15 2015
Union
Southern
Conference
Florida Conference
School
New Port Richey Adv. Christian Academy
Description
Full time Director for aprox 75 children. Infant-4 years old
Resumes are due by
Jul 1 2015
Union
North Pacific
Conference
Alaska Conference
School
Dillingham Adventist School
Description
Dillingham Adventist School is searching for a volunteer to work as a Pre-school and Kindergarten teacher for the 2016 school year. Interested persons must be mission minded and willing to work in remote Alaska for one year. Room and board are provided.
Resumes are due by
Jul 31 2015