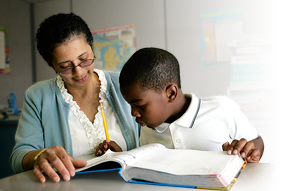 Adventist Education Employment
Are you a relocating educator searching for a new job? A school administrator who needs to hire a teacher? Use these tools to make an employment connection.
Union
Atlantic
Conference
Northeastern Conference
School
Hartford SDA Area School
Description
Hartford Area SDA School located in Hartford, Connecticut is in the process of expanding the preschool program and will need three teachers with academic specialty in Early Childhood Education to fill these positions. Qualifications: a) Candidates must be a Seventh-day Adventist b) Holder of a degree in Early Childhood Education c) Be able to meet State certification requirements d) Must pass a background check if you have the qualifications stated, you are encouraged to apply.Please forward resume plus copies of transcripts and certification if any to: Principal Hartford Area SDA School 474 woodland street Hartford, CT 06112 Tel: 860-724-5777 damfo718@aol.com or office at office@hasdas.com
Resumes are due by
Mar 16 2014
Union
Southern
Conference
Florida Conference
School
Osceola Adventist Christian School
Description
Osceola Adventist Christian School (OACS), located in Kissimmee, FL (Disneyworld area) is looking to hire a qualified part-time lead teacher for our Voluntary Prekindergarten (VPK) classroom for the 2014-2015 school year, beginning on August 4. OACS is the growing educational ministry of the Kissimmee Seventh-day Adventist Church. The lead teacher would report jointly to the program director and the school principal. The lead teacher would be expected to work closely with both the director and principal to meet the needs of our growing school. Duties of the lead teacher include timeliness, completing necessary paperwork and documentation of student progress, and assisting the program director with paperwork and documentation for the state and Conference Office of Education, lesson planning, and effective classroom management. In addition the individual will serve Monday through Thursday as the contract McKay (special education) tutor from 1:00-2:00 PM. Other tasks may be assigned jointly by the director and OACS principal. The lead teacher should be a member of the Seventh-day Adventist Church in good standing; willing to transfer membership and become an active member of the Kissimmee Seventh-day Adventist Church.
Resumes are due by
May 16 2014
Union
Southern
Conference
Georgia-Cumberland Conference
School
Savannah Adventist Christian School
Description
Savannah Adventist Christian School is a growing seven-teacher school with students from preschool to eighth grade. The early childhood program is state licensed and meets a very important need in the local community. Most students are not from Seventh-day Adventist homes. We are looking for a kind, warm person to step in to a well-established classroom in August. This position reports to both the school principal and the preschool director. The teacher is responsible for the safe and healthy care of Pre-K students and for planning and implementing curriculum which will provide for daily care and development of social, emotional, physical and cognitive skills, according to the recommendations and requirements of the Early Childhood Education department of the Southern Union and Georgia-Cumberland Conferences. The teacher will attend staff meetings, participate in fund-raisers, parent meetings and school programs. This is a locally-funded position.
Resumes are due by
Mar 21 2014