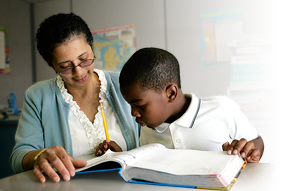 Adventist Education Employment
Are you a relocating educator searching for a new job? A school administrator who needs to hire a teacher? Use these tools to make an employment connection.
Union
North American Division Union
Conference
Guam-Micronesia Mission
School
Saipan Seventh-day Adventist School
Description
The Saipan Seventh-day Adventist School & Child Development Center, located on the tropical Island of Saipan 90 miles north of Guam, is in need of a lead teacher for our pre-school (3 year old kindergarten) classroom. Housed on the same campus as the elementary school the Child Development Center has an enrollment of nearly 50 students ages 2-4. The Child Development Center has an excellent reputation and our enrollment is at capacity. We are looking for a dynamic, caring, professional teacher who is willing to serve God while assisting us in maintaining our high standard of child care. This position is being posted through the Adventist Volunteer Services which requires the school to provide the following benefits; accident and medical coverage, round trip transportation, housing allowance, use of a shared auto, and the necessary and required expenses by U.S. Citizenship and Immigration Services, along with a salary of approximately $1000-$1,100 U.S dollars. Benefits also include paid vacation and legal holidays, and retirement contributions. Serving God in Saipan is a mission, and duties can vary but will most likely include: 1. Daily classroom management 2 planning daily, weekly and monthly lessons and calendars 3. Directing the actions of one or two assistant teachers 4. Establishing the relationships with parents and families. For further information please forward your resume or contact Michael Berglund at principal@saipansdaschool.org.
Resumes are due by
Nov 1 2014