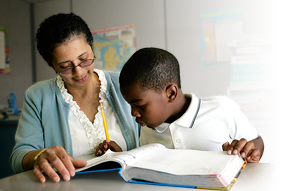 Adventist Education Employment
Are you a relocating educator searching for a new job? A school administrator who needs to hire a teacher? Use these tools to make an employment connection.
Union
Columbia
Conference
Potomac Conference
School
R.A. Lewis Christian School
Description
The ability to connect with children, value them as individuals and encourage their walk with Jesus. Have a positive approach to discipline and management. Create a learning environment that inspires thinking and contributes to investigative discovery. Be able to establish positive relationships with parents and communicate routinely.
Resumes are due by
Aug 31 2014
Union
Lake
Conference
Illinois Conference
School
Downers Grove Elementary School
Description
The Downers Grove SDA School's Day Star Preschool is searching for a Preschool Director. The Day Star Preschool is located in Downers Grove, a thriving suburban town located just 23 miles from downtown Chicago. It is a well-managed by the DGAS school board and is housed in the same building as the Downers Grove K-8 school with which it maintains a healthy relationship. Candidates must possess the expertise and desire to establish and nurture a vibrant early childhood program at the Day Star Preschool.
Resumes are due by
Jul 26 2014
Union
North Pacific
Conference
Oregon Conference
School
Discovery Land Child Development Center
Description
Discoveryland has been providing quality, Christian child care to the Mt. Tabor community in conjunction with the Mt. Tabor SDA Church since 1989. We are currently hiring for fall 2014. Employment would begin late August. The following positions are becoming available: *Infant Assistant Educarer *Toddler Teacher *Pre-K Teacher We will be considering those interested in part time as well as those interested in full time. Teaching positions start at $13.00-15.00/hour. Assistant positions start at $10.50-12.00/hour. A Partial List of Teacher Responsibilities: 1. Daily classroom management and engagement with children 2. Establishing a positive learning environment and caring relationships with children, families and staff 3. Setting the daily schedule and monthly calendar 4. Preparing and serving snacks and lunch 5. Supervising and evaluating other classroom staff 6. Assigning and supervising volunteers 7. Sustaining congregational relationships 8. Establishing family partnerships 9. Operating within established budget and program finances 10. Cleaning as needed 11. Completing other responsibilities as needed A Partial List of Assistant Responsibilities: 1. Assisting Teacher with daily classroom management and engagement with children 2. Preparing and serving snacks and lunch 3. Cleaning as needed 4. Sustaining congregational relationships 5. Completing other responsibilities as needed, working in cooperation with the lead teacher Benefits: Full-time benefits include medical, dental, vision, paid vacation, paid sick time, retirement and life insurance. Part-time benefits include paid vacation, paid sick time, and retirement.
Resumes are due by
Jul 31 2014