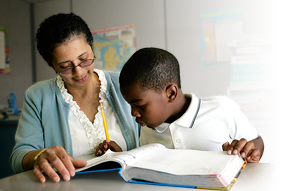 Adventist Education Employment
Are you a relocating educator searching for a new job? A school administrator who needs to hire a teacher? Use these tools to make an employment connection.
Union
Pacific
Conference
Central California Conference
School
Milpitas Discoveryland
Description
Milpitas Discoveryland is currently seeking a director for our well-established preschool and daycare licensed for 120 children 2 to 5 years of age. Since 1974, Milpitas Discoveryland has provided high quality child care services to families in the Silicon Valley. The director is responsible for program growth, operating budget, marketing and supervision of staff. This individual will also maintain program quality, facility safety, and professional growth standards. He/she will create a workplace where turnover is low and Christian values are upheld.
Resumes are due by
May 15 2015
Union
Southern
Conference
Georgia-Cumberland Conference
School
Childrens Corner Child Care
Description
Located in Marietta, Ga, the Marietta Adventist Church's child care center (Children's Corner Child Care) is conducting a search for a Center Director. Children's Corner Child Care (CCCC) is open Monday – Friday, 6:30 am to 6:30 pm and lovingly serves littles ones ages 6 weeks to 5 years. Excellent inter-personal skills are a must as the CCCC Director oversees all operations of the facility, interacting daily with CCCC staff, our little ones and with family members.
Resumes are due by
May 10 2015
Union
Southern
Conference
Florida Conference
School
STARLIGHT CHRISTIAN LEARNING CENTER
Description
The Center Director will oversee the day to day operations of the center while demonstrating exceptional professional conduct and consideration for the educational development, safety and welfare of the children and staff. Providing a nurturing, stimulating and safe environment while adhering to DCF licensing regulations and standards.
Resumes are due by
May 15 2015