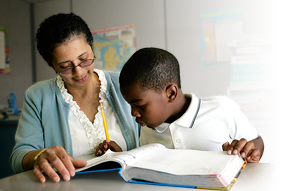 Adventist Education Employment
Are you a relocating educator searching for a new job? A school administrator who needs to hire a teacher? Use these tools to make an employment connection.
School
Southwestern Adventist University
Description
Southwestern is seeking an experienced professional with development experience. This senior staff member will oversee all development, marketing and public relations operations for the University. Selected candidate will develop and implement a comprehensive and dynamic plan for institutional advancement in harmony with the University's strategic plan for the next decade.
Resumes are due by
Sep 30 2015
School
Southern Adventist University
Description
Southern's School of Education and Psychology seeks to fill a full-time Professor of Counseling vacancy to begin teaching during the 2015-2016 school year. The Counselor Education area offers Master of Science degrees in Clinical Mental Health Counseling and School Counseling. Both of the Clinical Mental Health Counseling and School Counseling programs are CACREP accredited. The School Counseling program is also NCATE accredited. Responsibilities include: • Teach graduate level courses and occasional undergraduate courses • Provide graduate academic advising and clinical supervision • Serve on departmental and university committees • Engage in activities of the counseling profession, including development/renewal, research and scholarly activity, and community service and advocacy. To Apply: Screening of applications will begin March 16, 2015 and will continue until the position is filled. Applicants should submit a single electronic Adobe PDF file containing the following items: • A cover letter including a statement of teaching philosophy and research interest • A current curriculum vita • Unofficial transcripts from all universities attended • Three (3) letters of reference Application file should be submitted to: Dr. Ileanna Freeman Director of Graduate Programs in Counseling Contact Email: ileanaf@southern.edu Contact Phone: 423.236.2960
Resumes are due by
Jul 30 2015
School
Southern Adventist University
Description
School of Social Work of Southern Adventist University seeks candidates for a faculty position who will have the following responsibilities: • Teach undergraduate and graduate courses with a focus on generalist social work practice. • Advise graduate and undergraduate students. • Participate in service to the university, community and the social work profession. To Apply: Send cover letter, CV, statement of teaching philosophy, and 3 references to: Kristie Wilder - Dean, School of Social Work, Southern Adventist University, P.O. Box 370, Collegedale, TN 37315 Contact Email: kwilder@southern.edu Contact Phone: 423.236.2206
Resumes are due by
Jul 1 2015
School
Southern Adventist University
Description
Professor of Fine Art to teach foundation drawing, painting, color theory, and foundation design.
Resumes are due by
Jul 30 2015
School
Southern Adventist University
Description
The Associate Director of Online Learning & Academic Technology will manage the operational aspects of the department to ensure quality, efficiencies, and effectiveness. This campus leader will liaison with academic and support departments on campus in the design and implementation of online courses and programs. The Associate Director will assist the Director in new initiative planning, coordination and implementation. Duties and Responsibilities: -Provides day-to-day management of all online campus courses and programs -Oversees the support and function of the e-class learning management system -Collaborates with deans on course development for existing and new online courses and programs -Directs the development of online courses adhering to sound online pedagogy, design consistency, and appropriate use of online technologies -Coordinates production of course materials and suggest improvements to faculty to maintain the academic integrity of online courses and programs -In collaboration with the Director, directs and schedules the design team to ensure that all elements are in place for each course under development -Directs the development, updating, and implementation of policies, procedures, and standards related to distance education and academic technology integration -Coordinates with all campus entities to schedule online course offerings and assures proper listing in class schedule (includes obtaining approvals from department chairs; Admissions and Records, Library, etc.) -Plans, conducts, and coordinates training for faculty in developing an understanding of technology-rich instructional approaches and best practices for distance education -Works with the Director to develop and implement a campus-wide long range plan for distance education and classroom technology integration -Works directly with Information Systems personnel to manage the digital infrastructure and resources related to distance learning and academic technologies -Ensures that national accreditation policies or procedures are being followed in regard to all aspects of online learning, including but not limited to: exam security, student access, student services, (advisement, library, etc.) financial aid availability, etc. -Directs the work of staff assigned to the department -Coordinates with the Director to recommend changes, as needed, to the online campus staff.
Resumes are due by
Jul 30 2015
School
Canadian University College
Description
Burman University (formerly Canadian University College) requires an experienced academic leader to serve as Vice President of Academic Administration (VPAA) and to act for the president in his absence. This position will provide leadership to the faculty and will work collaboratively with administration and academic deans to develop new programs and enhance the overall academic experience of all students. S/he will serve as a liaison with government agencies, accrediting bodies, and other educational institutions on academic issues; guide the recruitment, selection, retention and promotion of superior faculty; and provide institutional leadership and support for the university's research efforts. The VPAA will maintain academic quality and ensure the availability of adequate academic resources and technology. Due to immigration requirements, preference will be given to Canadian citizens and those who are authorized to work in Canada. US citizens will also be considered for this position.
Resumes are due by
Aug 31 2015
School
Andrews University
Description
Andrews University seeks a Faculty for the Leadership Department who will teach graduate level courses related to Educational Administration and Leadership, and to serve on doctoral dissertation committees.
Resumes are due by
Jan 1 2016
School
Washington Adventist University
Description
POSITION SUMMARY The Department of Biology and Chemistry at Washington Adventist University is seeking a qualified individual to join the biology teaching faculty. PRIMARY RESPONSIBILITIES • Design and implement effective teaching and learning processes and develop curriculum in biology and related areas. • Prepare course outlines and syllabi, develop course and lesson plans, and engage in the selection of textbooks and other teaching aids necessary to the instruction of courses. • Conduct classroom instruction for courses in the curriculum at the college level. Teach courses using a variety of instructional methods. Lead and monitor classroom instruction that promotes educational and learning processes in keeping with faculty academic freedom and responsibility. • Remain current in the discipline and update course content when appropriate to reflect the current knowledge in the discipline. • Actively participate in on-going assessment activities at the department and school levels. • Supervise and maintain laboratories and equipment. • Foster student development. • Serve as academic advisor to students. Work in partnership with student services personnel on student advising and orientation. • Maintain an appropriate office schedule to allow for student access and inquiry. • Participate in necessary institutional functions such as, but not limited to, university committees, club sponsorship, facilitation of advisory committees, student/faculty recruitment, and mentoring of new and part-time faculty.
Resumes are due by
Jun 30 2015
School
La Sierra University
Description
Teaching responsibilities to include lower division physics classes and upper-division physics and biophysics courses that include a primary lecture component but also relevant laboratory work. The successful candidate will be expected to support an interdisciplinary outlook in both teaching and research, develop an active research program, and actively involve undergraduates in their research. Seventh-day Adventists strongly preferred.
Resumes are due by
Jul 1 2015