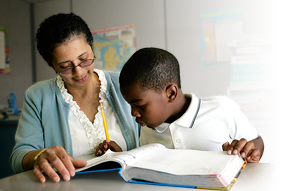 Adventist Education Employment
Are you a relocating educator searching for a new job? A school administrator who needs to hire a teacher? Use these tools to make an employment connection.
School
Union College
Description
The Director will articulate a vision for human resources that helps attract and retain top talent to the college. The Director will be an active participant with the college administration in translating strategic priorities into current practices. The Director is an integral part of the leadership team that reports to the Vice President of Financial Administration with access to the President of the College. This position will coordinate all aspects of Human Resources including staff training and development, compensation, job classification, performance management, recruitment, benefits administration, employee relations and human resource information systems. The position is also responsible for administering the risk management program, in conjunction with the campus safety program
Resumes are due by
May 15 2015
School
Southern Adventist University
Description
This position requires experience in working in a global context engaging communities in the mission of transformational development. The Program Administrator and Instructor is a key member on the GCD team providing leadership and oversight for global initiatives. A large part of the job will involve networking with NGO's and other corporate agencies to develop partnerships for student recruitment. Student mentoring capacity, marketing skills and excellent team collaboration skills are required. Additionally, the ideal candidate will have development practice experience; graduate teaching experience and flexibility to travel. Duties: • Promote program growth by working closely with the GCD leadership team and other stakeholders to identify and develop additional strategic growth opportunities. • Maintain positive relationships with all key stakeholders • Develop potential partnerships with organizations that build opportunities for increasing enrollment and mutually beneficial services • Identify and negotiate suitable field training site facilities that ensure adequate safety and well-being for students and faculty • Provide academic and research support for graduate students • Manage and monitor the GCD budget • Teach graduate courses as opportunity allows • Support administrative and university functions for international aspects of the program in collaboration with key GCD team members. • Organize program outreach events and identify emergent opportunities.?• Aggregate and regularly update overall program assessment and improvement data. • Support the GCD program by performing any other duties as assigned.
Resumes are due by
Jun 30 2015
School
Washington Adventist University
Description
POSITION SUMMARY The Department of Biology and Chemistry at Washington Adventist University is seeking a qualified individual to join the biology teaching faculty. PRIMARY RESPONSIBILITIES • Design and implement effective teaching and learning processes and develop curriculum in biology and related areas. • Prepare course outlines and syllabi, develop course and lesson plans, and engage in the selection of textbooks and other teaching aids necessary to the instruction of courses. • Conduct classroom instruction for courses in the curriculum at the college level. Teach courses using a variety of instructional methods. Lead and monitor classroom instruction that promotes educational and learning processes in keeping with faculty academic freedom and responsibility. • Remain current in the discipline and update course content when appropriate to reflect the current knowledge in the discipline. • Actively participate in on-going assessment activities at the department and school levels. • Supervise and maintain laboratories and equipment. • Foster student development. • Serve as academic advisor to students. Work in partnership with student services personnel on student advising and orientation. • Maintain an appropriate office schedule to allow for student access and inquiry. • Participate in necessary institutional functions such as, but not limited to, university committees, club sponsorship, facilitation of advisory committees, student/faculty recruitment, and mentoring of new and part-time faculty.
Resumes are due by
Jun 30 2015
School
Walla Walla University
Description
The Walla Walla University Libraries invites applications for a tenure-track library faculty position at the School of Nursing Library on the Portland campus to begin December 2015. The successful candidate will have an American Library Association-accredited Master's Degree or international equivalent. The candidate must be a member of the SDA church. The Portland School of Nursing (SON) Librarian is an integral member of both the WWU Libraries and the School of Nursing's Portland campus teams. The SON Librarian participates in meetings with the College Place library team, is a member of the Learning Resources Committee, and participates in scheduled faculty meetings on the Portland campus. The SON librarian provides vision and leadership for the branch library's services and serves the research needs of students, faculty, and staff on that campus. As a faculty member, the SON Librarian will be actively involved in research/scholarship. Reports to the Director of Libraries and works closely with the Dean of the School of Nursing. Responsibilities include, but are not limited to: • Professional reference and research consultation • Information Literacy planning and instruction • Daily management of the library facility, including administration of budgets, oversight of circulation and reserve services, plus development and implementation library of policies • Collection development and management for the SON library's resources • Assistance with digital services and computer troubleshooting for library and campus • Administration of the Summit borrowing program for the Portland campus • Hiring, training, scheduling, supervising and evaluating student library assistants • Assisting SON personnel with monitoring the Portland SON facility, including the library, for safety and security • Providing input on maintenance and development of SON library facilities • Performance of other duties as assigned Interested persons should complete an application online at http://jobs.wallawalla.edu. Include a cover letter, curriculum vitae, and four references with the online application. Consideration of applicants is ongoing and will continue until the position is filled. If you would like further information, please contact Director of Libraries, Carolyn Gaskell by phone (509) 527-2107 or email carolyn.gaskell@wallawalla.edu. To learn more about the WWU Libraries, visit our Portland and WWU Libraries websites.
Resumes are due by
Jun 1 2015
School
Southwestern Adventist University
Description
The Director of Alumni Relations will be responsible for developing an engagement strategy to increase alumni participation. In addition to alumni engagement strategies, this position will also focus on homecoming weekend, other alumni events, alumni volunteer opportunities and alumni fundraising. Position includes print, email, social media and personal interaction with alumni. Position involves some travel.
Resumes are due by
Jun 1 2015
School
Southwestern Adventist University
Description
The development officer will serve as a key member of the Development team. This position is responsible for creating compelling and competitive proposals to secure grants for Southwestern Adventist University. The Development Officer will also be responsible for some aspects of donor relations, events coordination and case articulation. The development officer will be responsible for all aspects of proposal development and foster relationships with current and potential foundations.
Resumes are due by
Jun 1 2015
School
Southern Adventist University
Description
The Vice President for Advancement provides leadership for all fundraising endeavors, seeks to enhance the university's fundraising programs, and to strengthen relationships with those who can have the greatest philanthropic impact. This individual is a key administrative leader and works closely with all the officers of the University, but has a particular responsibility to coordinate his/her efforts with those of the President. Duties and Responsibilities: • Manages a program which provides continued growth in capital, endowment, and current giving campaigns. • Seeks to develop and enhance strong relationships with major donors using a system which moves donor contact to the next level. Tracks and plans steps to build relationships which result in greater giving. • Seeks to strengthen relationships from a wide range of potential donors including individuals, corporations, foundations and other sources. • Monitors the procedures for the acknowledgement of gifts and ensures that gifts are recorded in a timely and appropriate manner. • Builds volunteers involvement and leadership in fundraising and alumni efforts. • Manages programs which motivate the University family to give and seek charitable gifts. • Builds on a program which is designed to move donors from initial annual gifts to a lifetime of giving to the University through capital and planned gifts. • Sets appropriate goals and establishes the procedures and methods necessary to meet those goals. • Ensures that the alumni program strengthens relationships with all alumni groups and that it encourages involvement and philanthropic support. • Establishes and monitors fundraising policy and the appropriate use of gift funds. Please send a cover letter and resume to the following email/ mailing address: hr@southern.edu Southern Adventist University PO Box 370 Collegedale, TN 37315
Resumes are due by
May 30 2015
School
Southern Adventist University
Description
SOUTHERN ADVENTIST UNIVERSITY School of Nursing seeks full-time faculty to teach primarily in the graduate program. Send curriculum vitae or inquiries to Ms. Christy Showalter, Search Committee Chair, SAU School of Nursing, PO Box 370, Collegedale, TN 37315 or cshowalter@southern.edu.
Resumes are due by
Jun 1 2015
School
La Sierra University
Description
Teaching responsibilities to include lower division physics classes and upper-division physics and biophysics courses that include a primary lecture component but also relevant laboratory work. The successful candidate will be expected to support an interdisciplinary outlook in both teaching and research, develop an active research program, and actively involve undergraduates in their research. Seventh-day Adventists strongly preferred.
Resumes are due by
Jul 1 2015
School
Walla Walla University
Description
The Associate Vice President for Graduate Studies administers the graduate studies programs and is responsible to the chief academic officer. Specific duties as related to academic administration and the office of graduate studies include: leadership and strategic planning, assessment and accreditation, graduate program support and operation, financial management and graduate enrollment, graduate student support, other duties as assigned. To apply please visit http://jobs.wallawalla.edu to complete an employment application. Within the employment application, it gives you the ability to up-load a cover letter and resume. The job announcement on Walla Walla University also has a link to view a detailed job description. Note: Resume due date is a place holder on this website. Applicants are free to apply if job announcements are posted on Walla Walla University's website.
Resumes are due by
May 31 2015
School
Southern Adventist University
Description
The School is seeking qualified individuals to teach a variety of undergraduate and graduate Marketing courses, including integrated marketing communications, marketing research, marketing management, E-marketing, and service marketing. • In course content and personal exemplify, appropriately integrate Christian faith and biblical principles as reflected in the Seventh-day Adventist Beliefs. • Teach a schedule of classes agreed upon by the faculty member, school dean and vice president of academic administration. • Write, publish, and administer an attendance policy for all classes taught. • Post a schedule of classes and regular office hours. • Maintain office hours for a minimum of eight hours weekly. • Maintain academic records for all students currently enrolled in classes taught. • Provide academic advising to students as assigned. • Assist students in acquiring internships and practicum course work according to curricular needs, and supervise student performance according to prearranged criteria. • Issue grades as requested by the Records and Advisement Office. • Notify the school dean of special needs or teaching supplies and equipment peculiar to the teaching assignment. • Attend departmental meetings as called by the school dean or other designated persons. • Assist during registration days as directed by the dean. • Administer the prescribed student evaluations of teaching according to policy. • Furnish data for the personnel file in the office for academic administration. • Submit timely reports of expenses of official duties. • Serve on committees and perform extracurricular duties. • Attend faculty meetings, University Assembly meetings, colloquium and graduation. • Keep current with advances and developments in the profession and area of specialty. • Participate in the professional development activities, including but not limited to attendance at the professional meetings and learned societies. • Maintain a portfolio of professional activities as part of the evidence for advancement. • Carry out special school assignments as agreed upon with the school dean. • Administer final examinations according to the published schedule • Furnish recommendations for students who request references for employment or graduate school. • Comply with university policies, rules and procedures.
Resumes are due by
Jun 1 2015