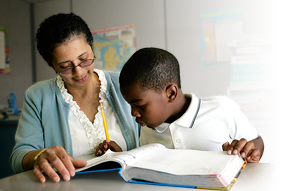 Adventist Education Employment
Are you a relocating educator searching for a new job? A school administrator who needs to hire a teacher? Use these tools to make an employment connection.
School
Union College
Description
This person will perform a variety of tasks including managing student workers, meet college and off campus catering clients, have knowledge of quantity food preparation, service and delivery of food and services in Union Market operations. Actively manage catered functions, student labor and possess a thorough knowledge of all the working parts of the cafeteria operation. When time permits, Assistant should actively supervise the dining and serving areas especially at peak business hours. Assistant Director is able to assume the responsibility of operations when the director is away.
Resumes are due by
Aug 20 2015
School
Washington Adventist University
Description
Position is available 7/1/2016 OVERVIEW OF THE UNIVERSITY Washington Adventist University (WAU) is a Christ-centered institution of higher education that supports a culture of excellence where all feel valued. Nestled in a desirable residential community in Takoma Park, Maryland, WAU offers its faculty and staff an environment where professional expertise is valued and lasting connections between co-workers are formed as we work together to ensure the success of our students. Regardless of title, every employee supports WAU's vision of producing graduates who bring moral leadership and competence to their communities. POSITION SUMMARY The Department of Biology and Chemistry at Washington Adventist University is seeking a qualified individual to join the biology teaching faculty. PRIMARY RESPONSIBILITIES Design and implement effective teaching and learning processes and develop curriculum in biology and related areas. Prepare course outlines and syllabi, develop course and lesson plans, and engage in the selection of textbooks and other teaching aids necessary to the instruction of courses. Conduct classroom instruction for courses in the curriculum at the college level. Teach courses using a variety of instructional methods. Lead and monitor classroom instruction that promotes educational and learning processes in keeping with faculty academic freedom and responsibility. Remain current in the discipline and update course content when appropriate to reflect the current knowledge in the discipline. Actively participate in on-going assessment activities at the department and school levels. Supervise and maintain laboratories and equipment. Foster student development. Serve as academic advisor to students. Work in partnership with student services personnel on student advising and orientation. Maintain an appropriate office schedule to allow for student access and inquiry. Participate in necessary institutional functions such as, but not limited to, university committees, club sponsorship, facilitation of advisory committees, student/faculty recruitment, and mentoring of new and part-time faculty. BENEFITS Benefits package includes: Health care, including vision, dental and prescription drug Flexible Spending Plans Competitive 403B retirement plan Individualized retirement planning sessions Tuition assistance for employees, spouse and dependents Life insurance including supplemental and accidental death and dismemberment policies Long Term Disability Long Term Care Insurance AFLAC insurance Legal Assistance Program Employee Assistance Program Wellness programs Professional development Title VII Exception Notice Washington Adventist University is a religiously qualified Equal Opportunity Employer under Title VII of the Civil Rights Act. As such the University has the legal right to prefer a member of the Seventh-day Adventist ("SDA") Church in its hiring process. In the event that a qualified SDA candidate is not identified, the University will give the opportunity to candidates who must understand and respect the mission, purpose, and identity of Washington Adventist University as a condition of their employment.34 CRF (and subsections), insofar as they conflict with the Seventh-day Adventist teaching and practices.
Resumes are due by
Oct 1 2015
School
Union College
Description
Teach and advise mathematics undergraduates. Specific course responsibilities will be determined based on program needs and the applicant's specialized area(s).
Resumes are due by
Dec 1 2015
School
Union College
Description
• Follow the established policies and procedures of Union College that facilitate instruction, administration, and student well-being. • Meet and conduct assigned classes in professional manner. • Teach knowledge, skills, and attitudes that support the learning outcomes identified for each course. • Develop and maintain an environment conducive to effective learning. • Employ a variety of instructional techniques and instructional media, consistent with the physical resources of the college or clinical site, and consistent with student needs/capabilities. • Interact with students in a fair and equitable manner. • Verify and maintain records of student attendance and performance. • Regularly inform students of their performance in the course. • Prepare for classes and clinical as assigned and show written evidence of preparation upon request of BSN Program Director or Division of Nursing Chair. • Take all necessary and reasonable precautions to protect students, patients, equipment, materials, and facilities. • Evaluate student progress and performance on a continuing basis including maintaining accurate and auditable records as required by law and college policy. • Keep abreast of changes and developments in area of expertise. • Establish and maintain collegial relationships with college staff, clinical site staff, administration, and peer faculty. • Maintain Nebraska State Board of Nursing and CCNE requirements for teaching in a BSN nursing program. • Participate in personal professional growth plan through planned activities such as reading, workshops, credit courses, and involvement with clinical nursing. • Maintain memberships and participate in professional organizations related to areas of teaching. • Maintain curriculum vitae of teaching, professional organizations, and service related to areas of teaching. • Is guided by the Union College and Division of Nursing mission statements in striving to implement the Division of Nursing's philosophy of nursing education. • Maintain accurate and auditable records of student performance as required by law and college policy. • Cooperate with other members of the staff in planning instructional goals, objectives, and methods. • Represent Union College to the community, public organizations, and other organizations as appropriate. • Participate in Faculty Associate Committee (FAC).
Resumes are due by
Dec 1 2015
School
Union College
Description
• Prepare and teach three-four courses per semester (total of 12 credit hours) • Teacher of record for the CORE 108 class (not included in teaching load) • Academic Advisor to the elementary education students, which includes making detailed long-term academic plans for timely completion of an education degree • Mentor education students • Faculty representative for the education club • Participation in student/club/program/Union activities on the weekend as scheduled throughout the year • Arrange candidacy meetings with the qualified education students and coordinate the collection of the necessary paperwork • Participate in 1-2 committees on campus as requested • Participate in all education program activities, such as TPC • Supervise student teachers • Complete grading for correspondence Bible courses • Complete grading and assessment for all education student requirements • Teach directed study courses (in addition to above), for students out of sequence as needed • As assigned by the Chair of Human Development
Resumes are due by
Dec 1 2015
School
Southwestern Adventist University
Description
Southwestern is seeking an experienced professional with development experience. This senior staff member will oversee all development, marketing and public relations operations for the University. Selected candidate will develop and implement a comprehensive and dynamic plan for institutional advancement in harmony with the University's strategic plan for the next decade.
Resumes are due by
Sep 30 2015
School
Canadian University College
Description
Burman University (formerly Canadian University College) requires an experienced academic leader to serve as Vice President of Academic Administration (VPAA) and to act for the president in his absence. This position will provide leadership to the faculty and will work collaboratively with administration and academic deans to develop new programs and enhance the overall academic experience of all students. S/he will serve as a liaison with government agencies, accrediting bodies, and other educational institutions on academic issues; guide the recruitment, selection, retention and promotion of superior faculty; and provide institutional leadership and support for the university's research efforts. The VPAA will maintain academic quality and ensure the availability of adequate academic resources and technology. Due to immigration requirements, preference will be given to Canadian citizens and those who are authorized to work in Canada. US citizens will also be considered for this position.
Resumes are due by
Aug 31 2015
School
Andrews University
Description
Andrews University seeks a Faculty for the Leadership Department who will teach graduate level courses related to Educational Administration and Leadership, and to serve on doctoral dissertation committees.
Resumes are due by
Jan 1 2016